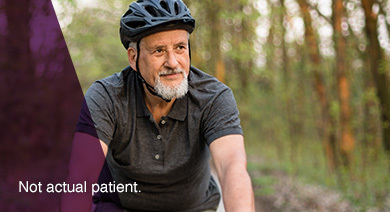 During clinical trials, physicians reported that XADAGO, when added to levodopa/carbidopa, helped control patients' Parkinson's disease (PD) motor symptoms such as*,1,2
More freedom of facial expression
Less stiffness (rigidity)
Less slowed movement (bradykinesia)
*As assessed by the Unified Parkinson's Disease Rating Scale (UPDRS) III scale.
Clinical trials showed that once-daily XADAGO can1-3:
Increase daily ON time—without troublesome dyskinesia
Reduce OFF time and OFF time symptoms*
Help improve your ability to move during the day
* As assessed by the UPDRS III scale.
Get more ON time—up to 1 hour per day1,2
XADAGO can give you lasting ON time without troublesome dyskinesia.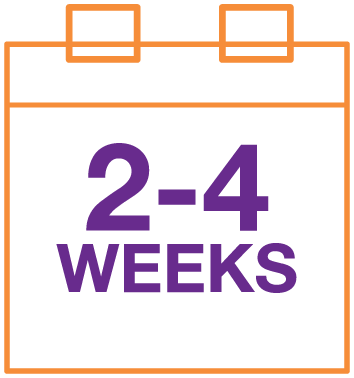 Patients saw improvements in their ability to move in as early as 2-4 weeks.1,2
Patients maintained those improvements over 
2 years without troublesome dyskinesia.1,4
XADAGO patients reported significant improvements in their health status at 6 months1,2*
Clinical trial participants taking 100 mg of XADAGO showed significant total score improvements in PDQ-39, a questionnaire that evaluates 39 items grouped in categories of mobility, activities of daily living, emotional well-being, stigma, social support, cognition, communication, and body discomfort.*
Improvements on mobility, activities of daily living, stigma, social support, and cognition were not statistically significant with the XADAGO 100 mg dose group
*There were no statistically significant differences between XADAGO 50-mg dose group and placebo.
How XADAGO works
Monoamine oxidase B (MAO-B) is a substance that naturally breaks down chemicals in your brain, like dopamine. Too little dopamine in your brain can cause impaired movement and PD motor symptoms like stiffness (rigidity), freezing, and shaking (tremor).3
XADAGO helps block MAO-B from breaking down dopamine in your brain3
Adding XADAGO to levodopa/carbidopa increases dopamine levels by preserving your body's dopamine, as well as dopamine made from levodopa.
Ask your doctor if XADAGO may be right for you
XADAGO side effects3
Before taking XADAGO, tell your healthcare provider about all the medications and supplements you are taking. While taking XADAGO, discuss with your healthcare provider any medications you may consider starting.
Most common side effects when taking XADAGO include:
Uncontrolled, sudden movements (dyskinesia)
Falls
Nausea
Trouble falling asleep or sleeping (insomnia)
Restriction of foods and beverages containing tyramine is usually not required when treated with the recommended doses of XADAGO. However, it is recommended that you avoid foods containing high amounts of tyramine, such as aged cheeses, as some patients may have an increased sensitivity that could lead to an unsafe rise in blood pressure.
All PD patients should be monitored for hallucinations, impulse control, and confusion.
Please refer to the full Prescribing Information and Patient Information for all the possible side effects, and talk with your doctor.
*Patients whose prescriptions will be paid for in part or in whole by Medicare, Medicaid, or any similar federal or state healthcare program, are not eligible for savings or rebates according to federal and state law.