XADAGO savings and support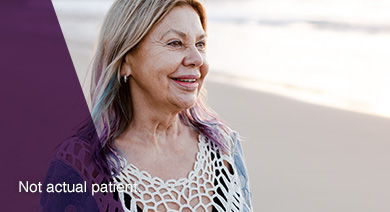 XADAGO savings and support
The XADAGO co-pay card helps eligible patients* save on their prescription at pharmacies nationwide. Pay as little as $15 on your XADAGO prescription each month (save up to $250).†
on your XADAGO prescription
each month (save up to $250)†
If you cannot afford your medication there are programs that may be able to help.
Call 1-888-4XADAGO, Option 3 to learn more.
Provides patients and their care partners support
tools and resources
Information
on XADAGO, including refill reminders
Savings
on your XADAGO prescriptions
Tools
to help patients start a conversation about managing their Parkinson´s disease (PD)
Lifestyle tips
for patients and their care partners
*Patients whose prescriptions will be paid for in part or in whole by Medicare, Medicaid, or any similar federal or state healthcare program, are not eligible for savings or rebates according to federal and state law. Patients must visit a participating pharmacy for savings or rebates on their XADAGO prescriptions.
†The actual savings on out-of-pocket costs for XADAGO will vary according to refill quantity, personal healthcare insurance coverage, and adherence to FDA dosing guidelines.